It all began with a bucket list wish from one our our Bunbury clients Lori. She dreamt of going up in a hot air balloon, however on a penioner wage this was just not possible.
So we put it out to the universe…(facebook)
"Have a lady with metastatic breast cancer whose bucket list item is to go up in a balloon. Putting it out to the Universe…"
My sons, who had come for dinner this night, saw my post and were secretly scoffing at the end of the table until they saw people responding with offers: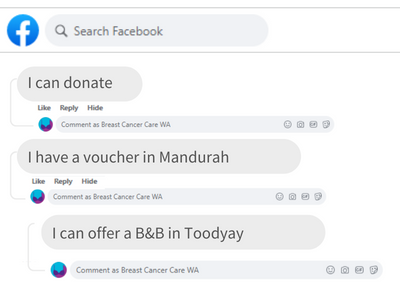 "Let me buy the ticket" said Kristy, whose sister had previously had breast cancer. Kristy had been fundraising through her Facebook craft shop called "Kristy's Fundraising from the Heart".
We met her at a coffee shop, and she handed over the tickets for an adventure with WINDWARD BALLOONS.
Windward very kindly offered a discount and champagne breakfast.
We booked it for September, when the canola would be flowering, and the weather wouldn't be too cold. But sadly, Lori was too unwell to fly.
Enter, the beautiful Helen and her husband, Pete, both of whom had been treated for cancer this year and both of whom had had terrible bereavements.
"It was amazing, exhilarating. There were miles of golden canola paddocks which were glowing in the early morning sunrise…so quiet and peaceful. Uplifting! It made a huge positive impact just when we really needed it so thank you so very, very much to Kristy and BCCWA"

Helen & Pete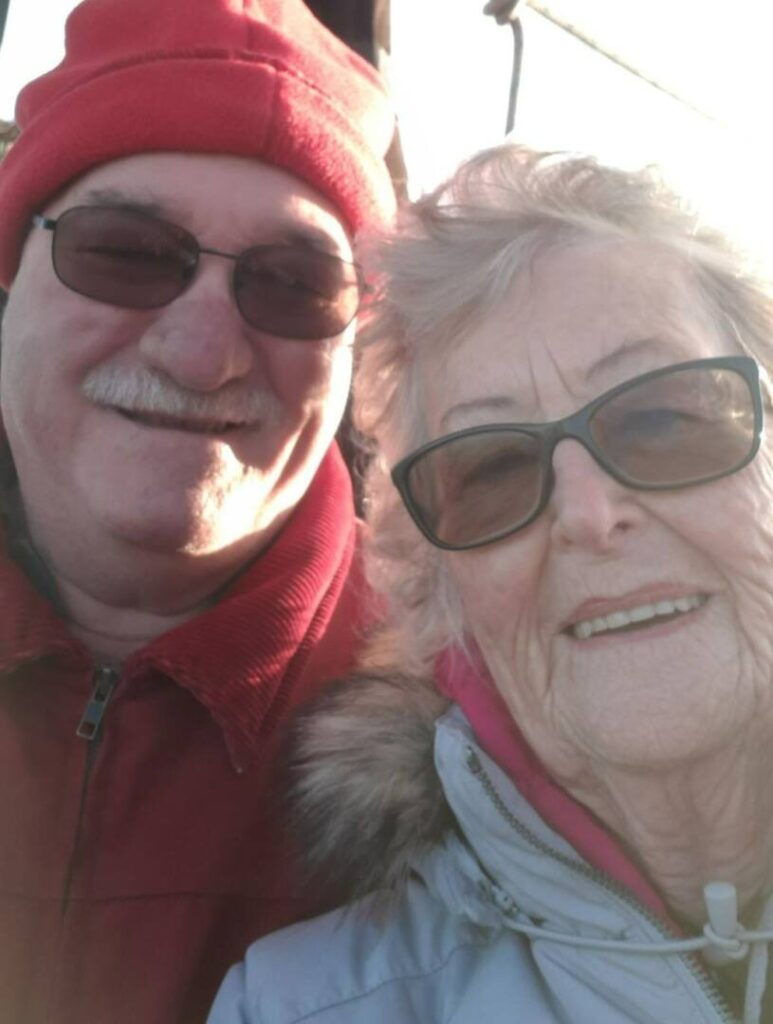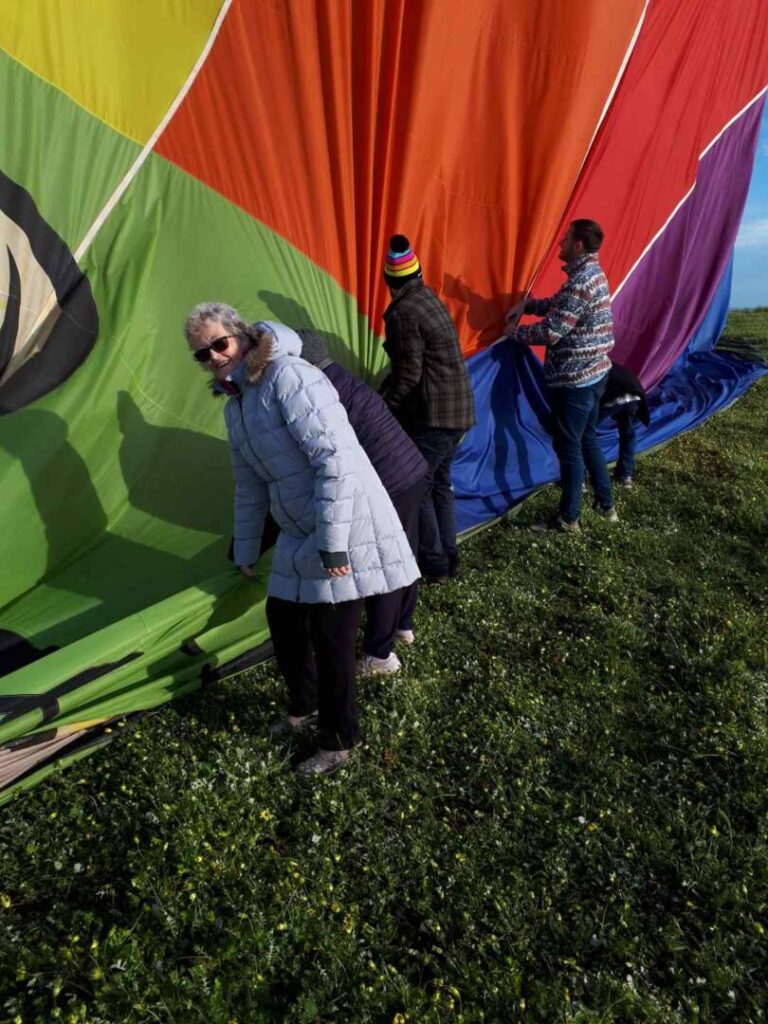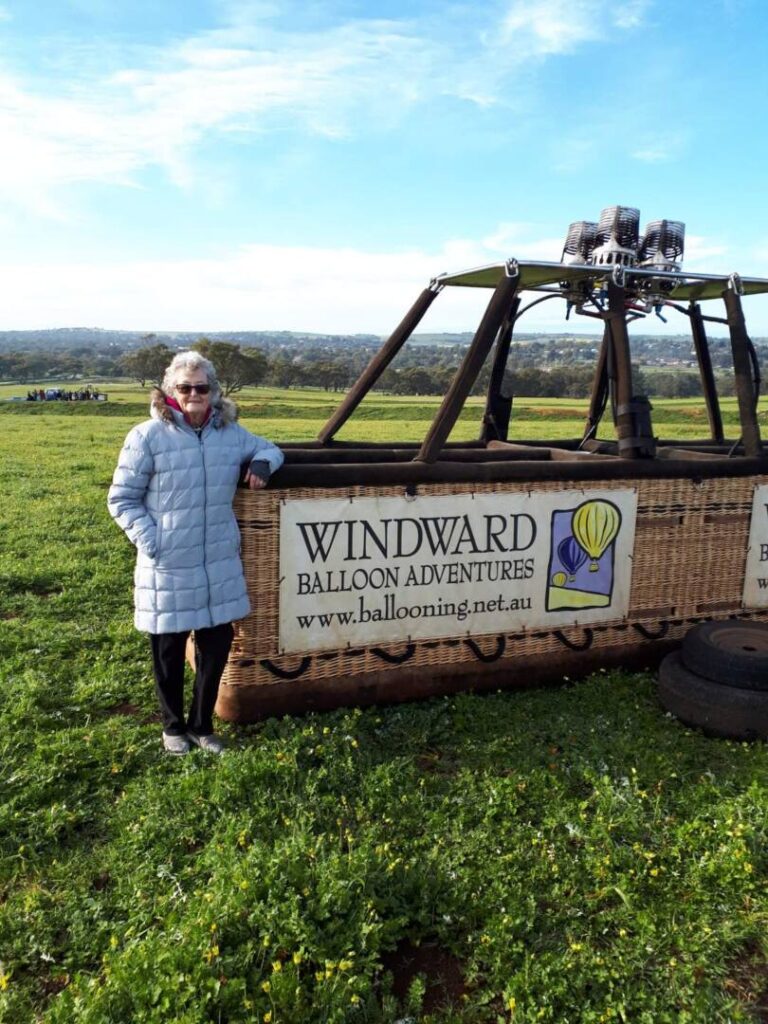 Hayley Tuck, Support Group Facilitator Bunbury,
Breast Cancer Care WA