Dr Ros Worthington OAM
Dr Ros Worthington's drive and determination to champion causes and be a voice for the voiceless knows no bounds. Ros has clawed her way back from the brink of many adversities and she stands where she is today – as a charity powerhouse, unique social philanthropist and respected female role model – because of her inspiring ability to turn pain into power.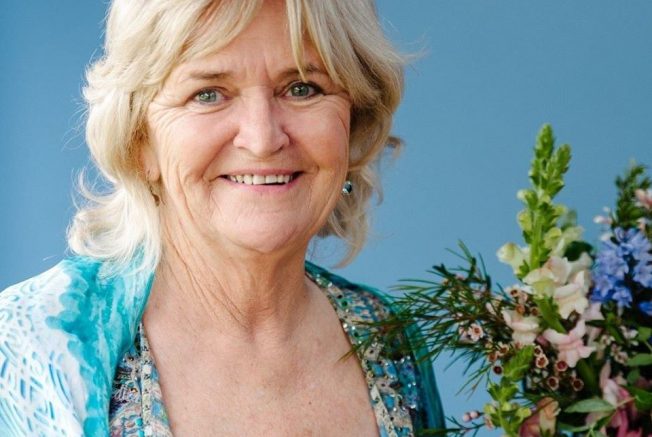 Ros is proof that where you start in life does not dictate where you end up
Ros has been the driving force behind many well-known charities in WA. Her foray into the charity world began many years ago when she established the Make-A-Wish Foundation in WA, granting hundreds of wishes to terminally-ill children.
Ros' own health battles with chronic breast disease from the age of 16, which saw her undergo a mastectomy at 34, was the spark that eventually saw her start Breast Cancer Care WA (formerly the Breast Cancer Foundation of WA). In its first decade, this charity, which provides grass roots support to breast cancer sufferers and their families, has become one of the State's most successful charities.
Ros' affinity with children led her to start the Love Angel Foundation, which teaches children the lifelong values of love, compassion and philanthropy and raises funds to feed and educate orphans and widows in third world countries around the world.
Ros' darkest moment came over a decade ago when she lost her beloved husband to suicide. But through her own unspeakable grief, Ros saw the need to shine a light on the hidden and stigmatised issue of mental health. She has most recently spearheaded the successful HelpME campaign, with Lifeline WA, to help lift the veil on depression and suicide and let those suffering know there is no shame in asking for help.
Throughout her life's work, Ros has been awarded an Order of Australia medal, been named Ernst & Young Social Entrepreneur of the Year for the western region in 2006 and United Way's Philanthropist of the Year in 2010, and in 2011 was featured in The West Australian newspaper as one of WA's 100 Most Influential People.
While her remarkable journey is still a work in progress, what Ros teaches us all is that one person, no matter what life throws at them, has the power to make a difference in the community. To learn more about Ros go to www.rosworthington.com.au
Hall of Fame Inducted (one of 100 most influential people in WA) 2011
Murdoch University, Honorary Doctorate 2011
Founder – Love Angels Foundation 2006
Founder & Patron – Breast Cancer Care WA (formally Breast Cancer Foundation of Western Australia) 2000
State Finalist Australian of the Year 2009 & 2007
Ernst & Young Social Entrepreneur of the Year 2006 for the Western Region
Order of Australian Medal (OAM) 1998