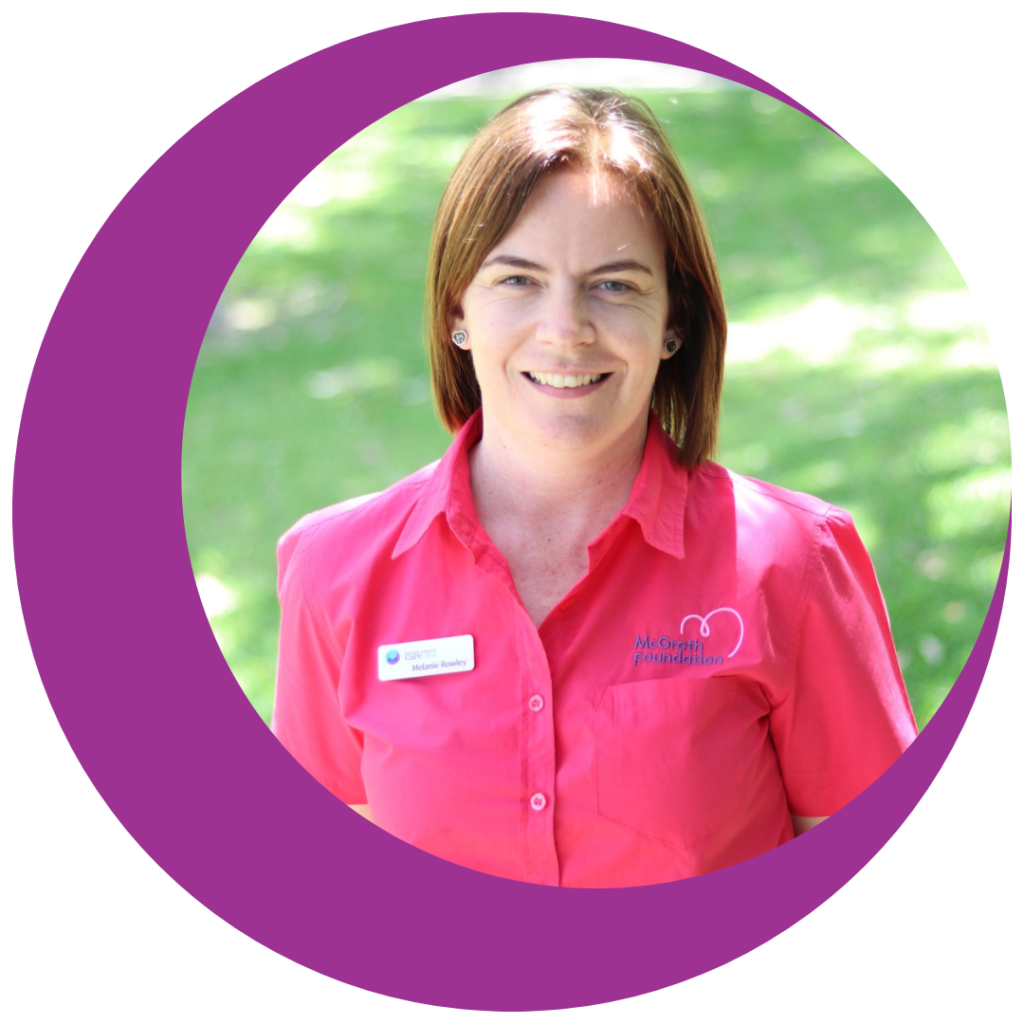 Melanie Rowley
McGrath Metastatic Breast Cancer Nurse
Breast Cancer Care WA
Our specialist McGrath metastatic breast care nurse Melanie Rowley is dedicated to supporting clients in Western Australia.
Melanie is committed to ensuring her patients have access to the most up-to-date and evidence-based information, so that they can make informed decisions about their care. Her main passion centres around enabling patients to live their best life possible by ensuring that care is patient centred, focusing on the values, beliefs and needs of each individual.
Melanie has worked in Oncology Nursing since 2004, when she qualified from King's College University in the UK. She went on to complete her post-graduate diploma in Oncology in 2006 at The Royal Marsden Cancer Hospital, before emigrating to Australia in 2009.
Throughout her career, Melanie has worked in a variety of areas and taken on many roles in order to expand her knowledge and experience of Oncology. These roles have included Clinical Nurse, Clinical Nurse Specialist, Staff Development and Palliative Care.