Bids for Breastfriends 2023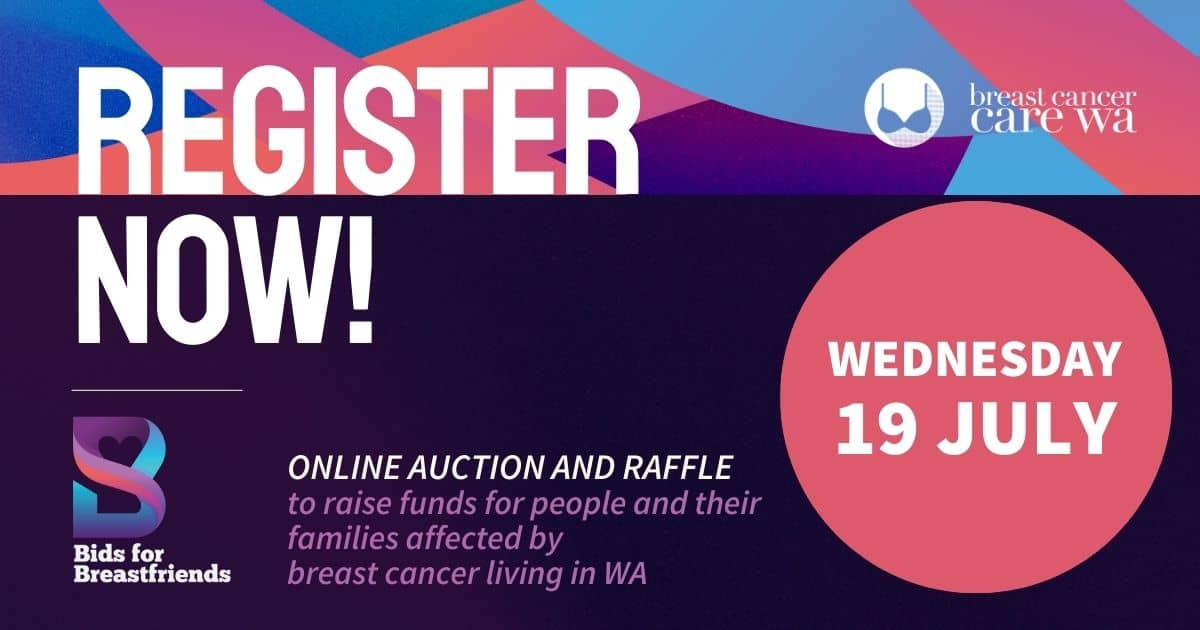 Breast Cancer Care WA is thrilled to announce that our online auction, Bids for Breastfriends, is back for 2023!
Launching on Wednesday 19 July for one week only, we invite you to join us in making a difference in the lives of people and their families affected by breast cancer in Western Australia.
This year, we have an incredible array of unique items, experiences and holidays up for grabs. Choose from signed sports memorabilia, exclusive VIP experiences, luxury getaways, one-of-a-kind jewellery and artwork – then get ready to bid, win and make a positive impact!
Plus, there will be an additional exclusive auction item released every day.
Related Events