IGA Purple Bra Day Street Appeal!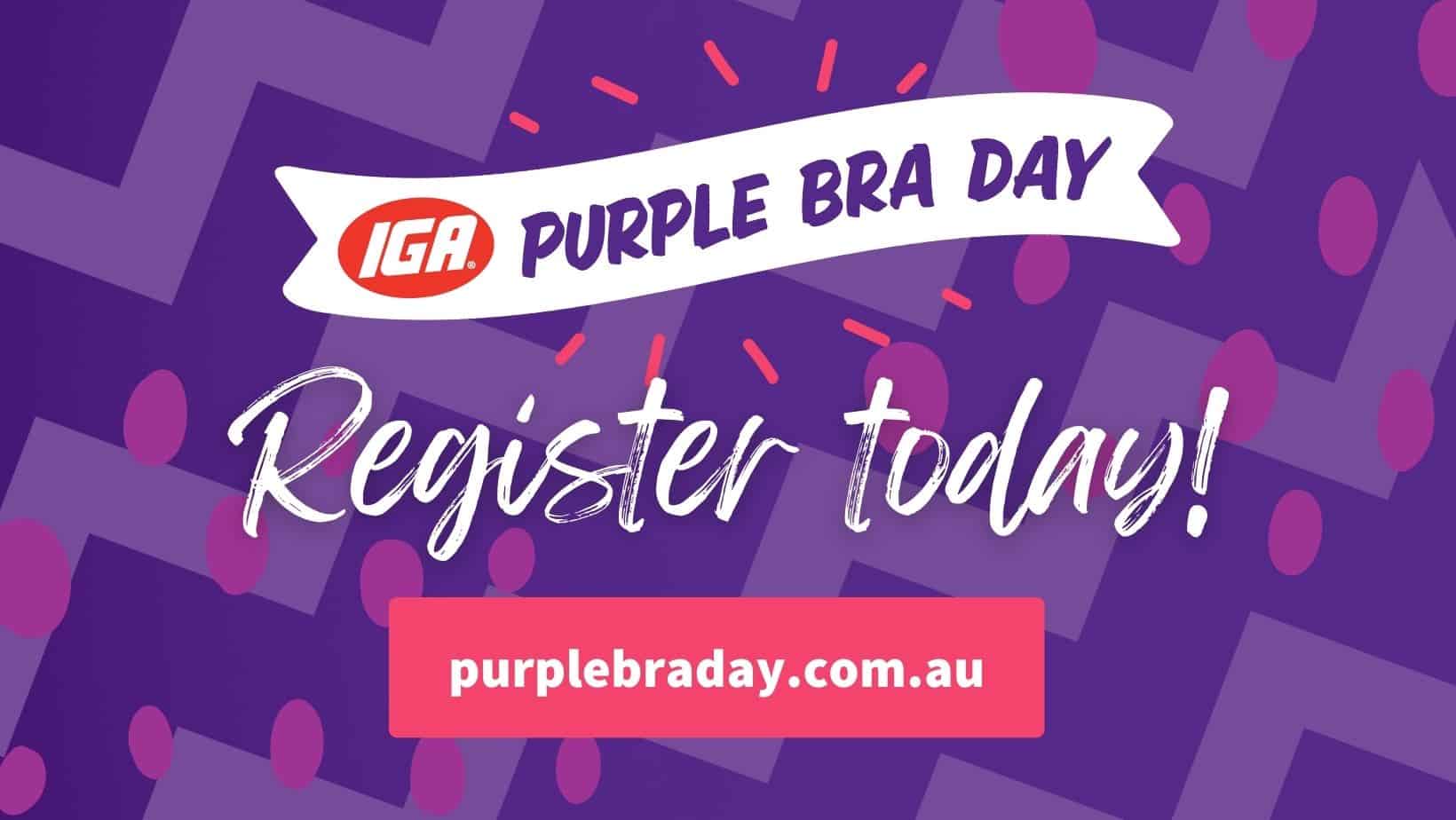 It's time to check the purple bra, dust off the purple tutu and fluff up that purple feather boa and make sure you are ready to support West Australians facing breast cancer.
You can sign up to hold your own event or you can come into the city on Wednesday 20th September and help us with ours. We need lots of volunteers to make this the biggest IGA Purple Bra Day EVER! You can register here to become a volunteer.
Related Events